Our passion for what we do is transferred to our services

Since 1989, Espectáculos Tomás, S.L has organised and participated in a large number of events, both nationally and internationally, for public institutions and private companies. Our extensive experience is a guarantee of our professionalism and we deliver high quality services that focus on our clients' requirements. We are an innovative, dynamic and creative company whose sole aim is to provide the highest standards and services to our clients. We are able to rise to the challenges and demands of any type of event, including exhibitions, conferences, festivals, private events and more.

Why us
Because we have a reputation based on our experience and commitment to our customers. Quality, safety and trust are our company' values. We have an excellent team committed to his work and his passion for the world of entertainment and fun.

What we do
We are prepared to meet all the demands of any type of event including celebrations, sporting and cultural events, celebrations and anniversaries , product launches, conferences and seminars, fairs and exhibitions , conventions and inaugurations.

What we offer
In Espectáculos Tomás, S.L we can get you what you need. Among other things we rent ice rinks, simulators, 5D cinemas , tourist trains, inflatables, quads circuits and a variety of funfair attractions. We also offer children's animation workshops, foam parties, mobile disco and karaoke among others.
S E N S A T I O N A T T R A C T I O N S

A variety of attractions to experience incredible sensations.



If you want to live strong emotions we suggest you to rent one of our attractions as you will enjoy a unique feeling that you will not achieve elsewhere.
Some of the attractions we offer include RollerBall (Avalanche), Looping-Bike, Jumping, Climbing Wall with Gyroscope (Aerotrim).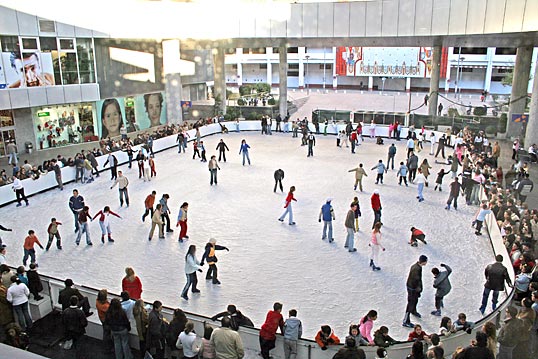 Synthetic ice rinks
Our synthetic ice rinks are an environment-friendly, zero-energy alternative to real ice rinks and have been constructed from a solid polymer material designed for skating using normal metal-bladed ice skates. These attractions can be installed quickly, and are available all year round for a full range of activities, including hockey and skating classes, training and competitions.
More information